Introduction
The Vale of Glamorgan is growing rapidly as a location for economic activity within local businesses and is one of Wales' most attractive areas, consistently being ranked as one of the best places to live and work in Wales.
The awards will bring together and recognise those entrepreneurial and innovative ventures that are making a difference. Through a detailed and intensive judging process that the best entrepreneurs and innovators are identified, it will then culminate at an awards evening to celebrate the achievements that reflect the vibrancy of the county's business community.
The black-tie event will take place on the 22nd of September 2023 at the Vale Hotel. The evening will start at 6.30pm with a drinks reception and the awards ceremony will take place after dinner.
We look forward to seeing you there!
Liz Brookes
Founder of the Vale of Glamorgan Business Awards
Our Judges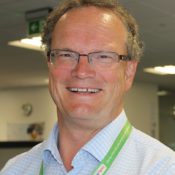 David Stevens
David Graham Stevens, Group Chief Executive Office, Admiral Group plc
From Oxford, to cadburys to Admiral, David had a varied and interesting start to his career and Henry Englehardt's invitation to join him in 1991 to help set up Admiral was well timed and gratefully received.
David became Admiral's CEO after Henry stepped down in 2016 and handed over to Milena Mondini at the end of 2020.
David married one of the other founding managers of Admiral, Heather Naylor, in 1994 and they have three children.
In 2007, David and Heather started their own charitable foundation, The Waterloo Foundation (TWF). The Foundation mainly focusses help on: world development; environment; child development and supporting areas in Wales that are underfunded areas, such as unpaid carers.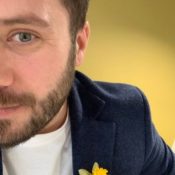 Ben Joakim
Ben Joakim is a social entrepreneur, experienced in starting and scaling impact organizations. His career has spanned multiple geographies and industries. From leading strategy for Wales' largest mutual; to building financial traceability for global aid; and investing in social ventures across sub-Saharan Africa.
Ben is a founding member and Non-Executive Director at Fintech Wales, supporting Fintechs to scale in Wales and beyond. He is also a Non-Executive Director and Trustee at the Institute of Welsh Affairs, Wales' leading think tank. Ben previously led strategy at Principality Building Society, serving as part of the Executive Leadership Team.
Ben is a UWC and Cardiff University alumni, and lives in the Vale of Glamorgan.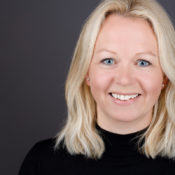 Liz Brookes
Liz founded Grapevine Event Management in March 2011 and it is now one of the most well recognised corporate events companies in Wales, delivering high quality creative and innovative events. Liz is the founder of the Vale of Glamorgan Business Awards.
Faqs
How many categories can I enter?
You can enter up to 2 categories.
Is my company eligible to enter the awards?
The business must be located within the local authority area of Vale of Glamorgan and business rates must also be paid to the Vale of Glamorgan Council. The business should have started to trade on or before 22 September 2023.
What is the judging process?
The judging process can be found here.
How long is the interview?
The interview should take no longer than 15 minutes. A 5 minute presentation and 10 minutes of Q&A. No computer aids are allowed.
If I/my company is shortlisted, do I get any free tickets to the Awards night?
Everyone is asked to purchase tickets from the website in advance of the evening. Priority is given to shortlisted companies and sponsors but it is on a first come first served basis so you are advised to book early to guarantee the tickets you require.
How much are tickets for the Vale Business Awards?
Tickets are £90+VAT. Payment must be made prior to the event.
What is included in the ticket price?
The ticket includes a networking drinks reception and a 3 course meal with coffee, as well as the awards ceremony and entertainment.
How do I book tickets for the Awards?
You can reserve your tickets via the booking link and you will be then sent an invoice.  The invoice must be paid in full before the awards night.
Are there any COVID regulations to attend the awards?
There are currently no covid-19 restrictions in place for the event, however if you or anyone in your party feels unwell with Covid-19 symptoms, they should not attend. Please get in touch if you are unable to attend or if another person is attending in your place.
These requirements will be subject to Welsh Government advice changing.
Are tickets refundable?
Refunds are available as long as cancellation is received no later than 10 days prior to the event.  Read our full T&C's here.
Are tickets transferable?
Yes, just let us know their full name contact details (including name, job title and organisation and if they have any dietary requirements.)
Is there accommodation available at the Vale Resort & Hotel?
We have secured preferential rates with hotel for the 22nd September, please call: 01443 667800 and advise you are attending to the awards.
What's the dress code?
Black Tie.
Can I pre-order wine?
Yes, you will receive a pre-order wine list from the venue when you have purchased your tickets.